The internet offers a wide array of ways to earn money. One of the great ways to make money online is creating and selling the course. As you may be aware already, many people are showing a great deal of interest in learning things through the Internet. By creating a highly effective course, many will buy your course for a good price.
Good news is that the e-learning industry is seeing tremendous growth in the past few years. Nearly 80% of the online students feel that online learning is "equivalent to" or "better than" the traditional classroom training in many aspects.
There are many topics available for creating the online course. For a beginner, it can be very confusing to pick the right course. One can make more money by choosing a profitable niche that has low competition. In this article, we will provide some tips for finding the right topic for your online course.
Get More Info About : Consider The Following Tips When Choosing An Online Course
You have to keep in mind that the topic we are going to discuss here is the general topics, which are popular among the masses worldwide. You can narrow or fine tune the topics based on your target audiences. It is always better to choose a topic, in which you are proficient and deliver efficiently to the students.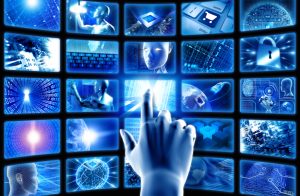 Computers & Technology
This is the age of new innovations and technology. Computers and related technology have been ruling the lives of people in recent years. Be it individuals or businesses or big enterprises, the use of IT technology has been simply inevitable. You can make an online course about website design, operating system, computer repair, robotics, , and software programming.
Entrepreneurship
Nowadays, there are many avenues for individuals to make money with something that they enjoy doing. This is the reason why topics that combines hobbies and entrepreneurship has sought by many people. Some of the popular topics under entrepreneurship category are affiliate marketing, drop shipping, Amazon FBA, freelancing, blogging, search engine marketing, digital marketing, social media marketing, branding and content advertising.
Health
Health is wealth, and our current human society is facing lots of troubles due to health issues. Various campaigns by government agencies and private entities have helped people to gain more awareness about health. Due to this people are looking for advice and suggestion on health and fitness. Some of the hot topics in this category are weight loss, hair loss, diet planning, acupressure, alternative treatment, meditation, and massage.
Education
The world has evolved into such a way that it is hard to survive without formal education. People always want to update their knowledge to survive in the competitive job market. There are plenty of popular topics available under this category and few to mention are media training, English teaching, presentation skills and instructional design.
Personal Development
This is one of the most sought after topics on the Internet. With life getting very hectic and competitive, people want to better in every aspect. Personal development courses can help people to build confidence, lower stress, face daily challenges. Some of the key points, which can be discussed under personal development are anxiety management, goal setting, time management and study skills.