Web designing is gaining popularity in recent years as business owners develop attractive websites for their business. To remain competitive in business, it is essential to come up with a unique web design that talks about your business and create brand awareness. Young students who are passionate about designing and who possess a creative mind wish to become web designers. There are several online free web design courses available. These courses can help to transform passionate designers into web designing professionals. There are lots of companies with custom e-commerce web design services in Chennai looking for skilled and experienced web designers.
The following online web design course would introduce the basic concepts and tools used for web designing. You would get to know about the technology and programming language used for web designing.
Get More Info About : Courses For Learning Web Development
Accessible Web Design
The University of Washington offers this basic course. You can access the course for free through the links of the course websites. The course mainly gives training on creating websites that can be used by people with disabilities. It is a free video tutorial, and you do have to complete any assignments or exams to complete the course.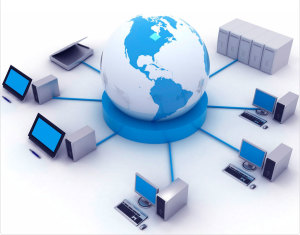 Database, Internet and System Integration Technology
The Massachusetts Institute of technology offers this web design course. It mainly covers the critical components of information technology. The basics of web designing, development, security, etc can be known from the online course. The online course offers hands-on experience in developing a simple web application. Students can download lecture notes, presentation, etc. The entire course can be downloaded as a zip file.
Introduction To Web Design
This course is a free online course for beginners offered by the University of Michigan. You would get o know about browsers, graphics, and other platforms. Students learn to code using HTML5, CSS, JavaScript and create unique web designs. The video tutorial of the course is available online, and it can be downloaded. Students are given the practice to design their web page using the Mozilla Thimble App.
Media Programming
Carnegie Mellon University offers this web design online course. The course covers simple web designing techniques. The course is mainly targeted to non-computer science students. Students get to know about the use of loops and arrays for creating web designs. They learn about including an interactive user interface in web design.
Web Development
This course offered by the University of California-Berkeley includes the advanced techniques of web designing.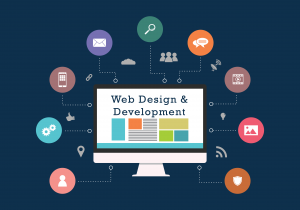 Students learn about HTML5, Photoshop, Dreamweaver, JavaScript, and other similar technologies. You are given access to additional resources on web design and development.
Java Programming
This is a free online course offered by Orange Coast College. The course introduces object-oriented concepts to students. Students with computer knowledge can take up this course. Programming knowledge is not required to take up the course.
Learn And Apply HTML
This online course offered by Utah State University introduces HTML and CSS for web designing. Students are taught to include forms, backgrounds, colors in the web design using HTML tags and CSS.
Hope the above free online courses would be of great use for students who wish to become web design professionals.