Choosing Your University
Till now, the United States of America has been considered as the best destination for getting a quality education. The following universities are considered as the best to choose for your higher education.
Harvard University
Stanford University
University of Chicago
Massachusetts Institute of Technology
California Institute of Technology
The popular courses to choose for your higher education are Engineering, Life Sciences, Computer Sciences, Social Sciences and Business Management. From the list of available universities may sometimes confuse and make you feel stuck. You can choose your universities by considering the following factors.
Get More Info About : Tips To Get Education Scholarships Abroad
Cost: Calculate your expenses that will cover both travel and living in the US.
Faculty: Check the credentials of the faculty members in the courses of your choice.
Programs: Choose the programs that will best suit your interest and your intellectual level.
Finance: Check for the available scholarship options that will help your studies till you complete your course of choice.
Accommodation: Check if your chosen educational institution is in a rural or urban setting. As you have to complete your course with ease, you must consider the climate there, if it is cold or warm and it suits you.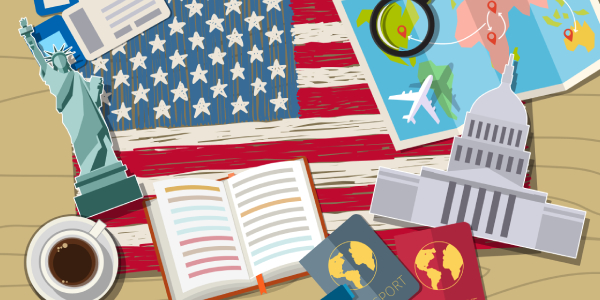 Why Choose Community Colleges
Community colleges are alternatives to universities in the USA. Community colleges offer two-year programs which are an alternative to the four-year programs offered in the universities. Students who are studying at present in a community college have the option to enroll for two year associate degrees in a university. Students have the option to transfer after two years to the universities of their choice. In the United States of America, community colleges are known to be the entrance to higher education. The benefits of choosing community colleges are:
Cost of education is less. Students who are studying in community colleges spend less than what they spend in a university.
Community colleges allow students to choose Intensive English programs in place of TOEFL. Community colleges have the option of considering IELTS scores in addition to TOEFL scores also.
Community colleges have the flexible option of completing their two years and then transferring to a four-year university and continue with their graduation.
Community colleges have fifteen to twenty students in a class. This helps them to get direct care from the professors and do their best. This helps international students to complete their courses successfully.
Higher Education In The USA
The United States of America has more number of institutions that provide higher education in any course of your choice. With umpteen numbers, of course, a range of institutions offer an impressive list of courses for students from other countries and get the benefit of studying abroad. There are 629 public universities and 1845 private universities who provide four-year courses. There are 1070 public community colleges and 596 private community colleges. A range of courses is offered in the universities that offer four-year programs. These universities provide graduation, post graduation, doctoral, and post-doctoral degrees. Community colleges offer certificate programs and associate degrees.