Are you about to finish your graduation? Do you feel that your graduation degree is not enough for you to be competent? Well, in a way, it is right. About 20 million students graduate every year in India, and they struggle to find the right job. The industries too find it challenging to fill in the right candidates and lately, they have been screening the candidates with additional qualifications. Job seekers have therefore started pursuing various post-graduation courses, or M.Phil or PhD with some even taking up short-term diploma and online certification courses. These courses will not only help you to enhance your graduation but also allow you to deep dive into your preferred field.
Most of the courses incorporate a lot of industry-related assignments and introduce the students to real-world scenarios. The students learn how to handle situations professionally. Now that all of you are aware of the benefits of professional courses let us look at the various professional courses available after graduation.
Best professional courses you can take up after graduation
Below mentioned are three excellent professional courses that you can take up after graduation.
PMP Certification
PMP, Project Management Professional, Certification is regarded as one of the most distinguished project management professional courses available. The course introduces students to various project management tools and techniques, along with hands-on project training. The students also learn the methods to manage project timelines, effective management of project resources and effective delivery of projects within a set budget.
PMP certifications make you eligible for senior-level roles in Project Management. You can bag job roles like Product Designers, Product Analyst, Product Manager, Associate Program Manager, and Product Owners and Heads.
Get More Info About : Top Professional Courses To Join After Graduation
Course Details
Since these courses are pursued online, the duration depends on the student's choice. Some institutes also offer structured time-bound courses
PMP courses require a Bachelor's degree and a few years of experience in Project Management. The course fee ranges between Rs.15, 000 to Rs.30, 000.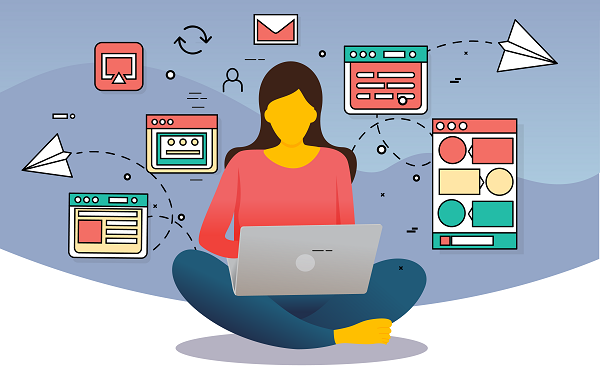 Master's in Data Science
Those who are interested in organizing quintillion bytes of data to provide business solutions, then a professional course in Data science is the best option for them. The digital world is in dire need of professionals with great analytical skills to manage the business-critical Big Data.
According to a report, there are 97 000 job positions available for analytics and data science jobs. Graduates who pursue the course can find roles like data scientist, architects, administrators, analysts, or business intelligence managers in any organizations that deal with extensive data.
Course Details
IITs offer 2-year courses with 18 months of industry training and six months of internship. Since this is a master's programme, a graduation degree is necessary for the course.
Depending on the institute and training methods, the fees can range between INR 50,000 to INR 6, 00,000.
Certification in Digital Marketing
As most of the businesses are making their presence online, the digital marketing profession is gaining on-trend. According to surveys, digital marketing jobs have had a sharp rise in opportunities as most of the brands have built an intense online presence. The digital marketing course covers various channels of Digital marketing like SEO, Social Media Marketing, content marketing and many more.
With a certification in digital marketing, one can get a job as a market research analyst, digital marketing consultant, SEO manager and many more
Course Details
The duration of the course depends on the type of program you opt for. A particular programme may be a 4-month long certification whereas there are institutes that offer two years long full-fledged degree. Most of the certifications do not have strict eligibility criteria.
Now, you are equipped with today's top three trending professional courses, pick up the best one after understanding your innate interest, and strengths.