Education is one such field that has undergone a tremendous amount of changes in the last two decades. Changes in the global economy and innovation in IT has set a new trend in the world of the education industry. Modern education deals with accessibility, innovation, and suitability. Right from the primary to university education, the students are exposed to learning through practical and interactive tools and channels. Higher education has become more career-oriented than some for the honorary purpose. Barriers such as age, time and geographical boundaries have been cleared for anyone, who wants to pursue higher education.
The revolutionary trends in the education industry have helped many people to receive practical knowledge and attain professional growth. In this article, we will list some of the growing trends in the field of education, which can help you put yourself in a better position.
Get More Info About : Teacher Education And Teacher Quality
Career Oriented Approach:
Few decades, the courses and degrees were mainly served for the titular purpose. It means the freshly graduated students should have to undergo real-time training from their employers to attain professional knowledge. The trend has changed in recent years that education institutions are offering courses, which allows the students to be more equipped to face new employment in the real-word. Carried oriented courses offers lots of practical training, which makes the students highly qualified for the competitive job market.
Activity-Based Approach:
Gone are those days, when teaching was offered only in classrooms. Today, education institutions offer activity-based learning, where the students have to take part in various activities to receive better learning. For example, many law schools conduct a mock court proceeding, where the students can get familiarized with the actual court proceeding. The activity-based approach helps the students to learn and understand the concepts better.
Student Evaluation:
The advancement in technology has made student evaluation more accurate and easier these days. For example,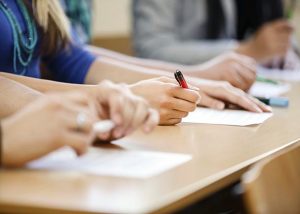 computer-based assessment and OMR sheets avoid the chances of evaluation errors.
Trend of Online Learning:
Today, lots of people are learning stuff through the Internet. Thanks to the high-speed Internet connection, online learning has become as effective as classroom teaching. Online learning has become highly convenient for people with geographical boundaries and timing constraints. Online education has made it possible for students to balance their work and education. Many house-wives have earned a degree through online education. We can say that online learning has simply revolutionized the education industry.
Social Networking
Social networking has helped people, who had a great thirst for learning new things. There are many social networking websites, which made it possible for the people to get connected with tutors and other students across the country and world. Through social networking, students were able to connect with tutors across the world to get advice and suggestions.
Innovative Technologies
The education industry is making use of the latest available technology to teach the students more effectively than before. Online chat, video conference, voice assistant, artificial intelligence are some of the notable technologies utilized by the education industry.
Students are advised to make use of the advanced means and options for their education so that they can enhance their career prospects.