Are you aspiring to pursue studies abroad? Are you concerned about the expenses other than the fees? Well, you sure are lucky because almost all the countries provide you with an option to work part-time while you are studying. While the US restricts its international students to work on-campus for about 20 hours per week, many other countries allow part-time jobs off-campus. The on-campus works may include college administration offices, cafeteria, shops or within a faculty. Even if you do not get a part-time job related to your ranch of study, take it as an experience and utilize the opportunity to understand the workplace culture abroad.
Part-time job opportunities
There are several part-time jobs available like waiters, retail staff, call centre employees, data entry staff and language teachers, most of which are flexible in timings. But before searching for part-time jobs, ensure that the country you are pursuing studies does not have strict rules against part-timing. Countries also have timing regulations for working; like in the US, the working hours are 20 hours per week, whereas, in Malaysia it is 16 hours weekly. Please find a job to suit the timings accordingly.
Get More Info About : The Know-All About GPA-Based Scholarships
How to find a job, and what are the best part-time jobs?
The best place to search for a part-time job is the university's job centre or employment office. They might help you with the job listings, applications, and preparation for interviews. Online job portals, local newspaper, and country run job-centres also have an abundant source of job listings.
Below mentioned are a few part-time jobs that can be taken up by foreign students.
Customer service representatives
Call centres are always in need of communicative and friendly candidates for their services. Check for the call-centres that offer part-time, customer's service positions that permit you to work at the time comfortable for you.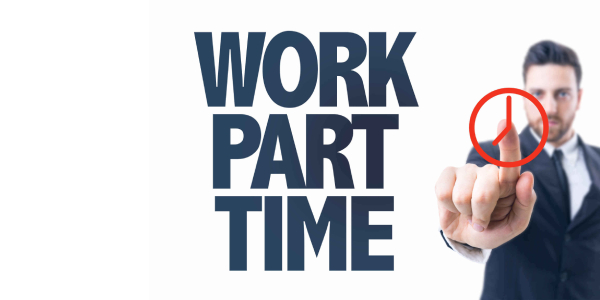 Baby-sitting
If you enjoy spending time with young kids, you can look for jobs at daycare centres or crèches within universities on the weekends or after college hours.
Part-time Modelling
If you have great looks and the right attitude, you can always look for pat time modelling jobs in your spare time. Search for the companies that hire part-time models and earn money by spending little time in front of the camera.
Bartender/ waiters
Restaurants and bars are the industries that hire part-timers frequently. While the working time for bartenders might be a bit odd, the wages are quite high. Personalities who are outgoing and the ones who could handle pressure can opt for this job.
Brand Ambassador
People who can be seen handing out advertisements to passersby are the brand ambassador in this context. These brand ambassadors are paid to promote brands and products.
Bookstore employees
If you like calming environments of a bookstore, organizing a bookstore, and helping customers purchase books, and then working in the bookstore is the right job for you. Look out for the campus library that may be hiring bookstore employees.
Before applying for any part-time jobs, it is equally important to think about the workload of your course. If you require additional time to complete your coursework, burdening yourself with extra stress is not recommended. Find out the best job that provides you with the opportunity to learn new skills and discover your hidden talents.