Scholarships through Grade Point Averages (GPA) are generally considered based on the grades that are achieved by the candidate or by setting a high scale, such as 4.0 and some do not even take GPA into consideration. Irrespective of the grading, every deserving candidate will have a scholarship that he or she will be able to consider. It is not a complete legend that only students with a 4.0 will be able to apply for a scholarship. But for those with a 4.0 scale will also have other options to look into without slacking.
There are scholarships that are ready to accept applications from students with a lower GPA score. These scholarships do not look into the academic scores instead render the best financial support for those who have fallen below GPA 3.0. For certain scholarships and admissions in varied colleges, the students' unweighted GPA is considered. The candidate receives clarity on what exactly the provider of the scholarship is looking for when they question his or her GPA.
Get More Info About : Multiple Part-Time Jobs And The Benefits Of Working While Studying
The scales of grading are different and varied again. Certain universities and colleges in the US actually use Letter Scale. Letter scale is nothing but a unique method used to calculate the candidate's GPA. The number that is in correspondence to the Letter Scale is added and then the same is divided by the total number of classes attended.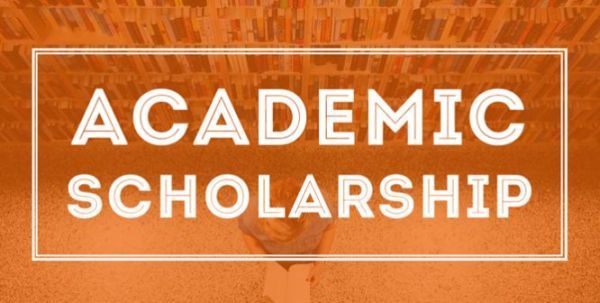 Required GPA to Acquire Academic Scholarship
To acquire a good academic scholarship, the considered GPA varies as the criteria set for each scholarship is their own. Some scholarships consider grades and many other important factors, including extracurricular activities, student's involvement in any community based and management-based activities. Numerous universities and colleges are highly rewarding when it comes to aspirants and achievers. High achievers are those students who work really hard and rigorously to showcase an enhanced result in their curriculum.
Through a survey, it was found that only 5.9% of students applying for colleges exhibited the following standards. They are:
A GPA score of 3.5 and above
SAT Score of 1100 and above
Choosing a curriculum pattern concerning 4 English credits, 3 science credits, 2 foreign language credits, 3 math credits and finally 3 social studies credits.
Special credits from teachers and mentors
Association and involvement in a few extracurricular activities as part of school life.
Thus, the above criteria prove that every student applying for colleges and universities considering GPA has a minimum score of 3.5 and above.
GPA Requirement for a Comprehensive Scholarship
Every college and university have set their own GPA standards when it comes to deciding on a full-fledged scholarship for a student. Some look at the GPA score between 3.5 to 4.0, while some look at the rank attained by the student in their class during school. Many also consider SAT and ACT scores secured by the student. The easiest way to seek and understand the complete requirement of each college or university is by visiting their website, contact their respective administrative offices, etc. Nowadays varied institutions also publish the expected academic marks so as to apply and be successful in attaining the scholarship in merit.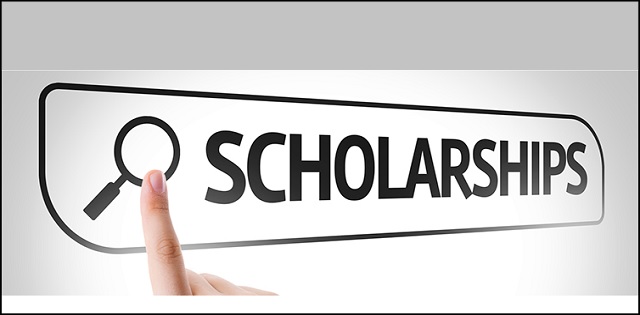 Merit Scholarship Requirements and Scholarship with 3.0 GPA
A robust GPA score always has the highest chance of acquiring scholarship via merit. But, as discussed in the earlier paragraph, every Grade Point Average that is required depends solely on the choice of college or university. There are institutions who also consider the need for financial support to study as a criterion. For this the colleges expect a GPA of 3.25 and the student should apply for a full-time curriculum.
Some also consider granting scholarships for special students who are deaf and have difficulty in hearing. The most important factor is that the student must pursue a UG course that runs for 4 years where the college chose has accreditation from a conventional university. Scholarships such as BME/SAE Engineering requires a GPA of 3.75 with a ranking of 90% in subjects critical reading as well as math on the ACT or SAT scores.
There are scholarships available for those students who have scored a 3.0 Grade Point Average. Such scholarships are also given to a straight "A" student and some even provide financial support for those with a 3.0 GPA. It is important to be aware of the fact that GPA is not considered by federal funding groups.
Below is the list of 12 Scholarships that are issued according to the GPA:
A GPA of 1.0 to 2.0 is eligible for Full Circle Scholarship and SME Scholarship
A GPA of 2.1 to 2.5 is eligible for Ascend Educational Fund and African Teaching Fellowship
A GPA of 2.6 to 3.0 is eligible for Straight A Scholarship and American Florist Exchange
A GPA of 3.1 to 3.5 is eligible for ABA Academic Merit Scholarship and A.G. Bell Scholarship
A GPA of 3.6 to 4.0 is eligible for Churchill Scholarship and BME/SAE Scholarship
No GPA is required to attain Dodell Women's Empowerment Scholarship and Google SVA Scholarship