Finding Your Funding Source For PhD
Registering for a research program is a prestigious choice for it finally yields you a PhD degree, a feather in your cap. To pursue this dream, you have to put in your maximum efforts and hard work with appropriate funding that will help your research program to move on smoothly without giving you much stress.
Getting PhD studentships will help you to get the funds to support your research program. Research and teaching assistantships are available in science, engineering, technology, and medicine. Opportunities regarding PhD studentship are available both internally and externally. These opportunities are advertised every year on the respective websites of the educational institutions or universities. External fund opportunities are available through the institutions where you enroll for your PhD program. You can do your PhD program by choosing your supervisor who recognizes your research potential and can help you identify your source for funds. PhD students mostly enroll for their PhD program based on the available scholarships, grants and teaching/research assistantships.
Get More Info About : International Internship Programs For Indian Students
Scholarships for research programs are available as educational grants for students and women. Sometimes organizations offer funds for their employees who want to enroll in PhD programs and continue their research studies. Students can enroll in part-time PhD programs while in employment also.

International PhD Funding
Making use of an opportunity to do your PhD program abroad may be the best choice forever when you wish to establish your research career.
Funding Opportunities In The US: Universities in the US pay annual stipends or waive tuition fees for students who pursue PhD programs. Fulbright programs from the Institute of International Education may be one of the best funding opportunities you can try at. Students enrolled in PhD programs in the universities in America work as research assistants or teaching assistants to support their stay there. The students have to maintain specific academic standards if they want to retain their assistantships until they complete their PhD programs.
Funding Opportunities In Canada: PhD grants are sanctioned to students who pursue PhD research programs. Students are allowed to work elsewhere, but not more than ten hours per week. The government scholarship website shares information regarding financial aid to PhD students. For example, Vanier Canada Graduate Scholarships are available to students from other countries and Canada. Among the scholarships available, the PhD scholarships offered by the Canadian Institute for Advanced Research, Natural Sciences and Engineering Research Council, Social Sciences and Humanities Research Council, and the Canadian Institutes of Health Research are considered to be the best.
Funding Opportunities In UK: The financial aid covers the living costs, tuition fees, and cost for research materials and textbooks. Commonwealth Scholarship and Fellowship Plan for students who come from commonwealth countries is one of the much-sorted scholarships in the field of higher education. Students who do their PhD programs in the UK can work as research assistants, tutors, and get paid for their lectures also. PhD students in the science stream may utilize the funding opportunities offered by the Research Councils that are supported with government funds. The Medical Research Council, the Science and Technology Facilities Council, the Arts and Humanities Research Council, the Natural Environment Research Council, the Economic and Social Science Research Council, and the Biotechnology and Biological Sciences Research Council are some of the research councils that provide financial help.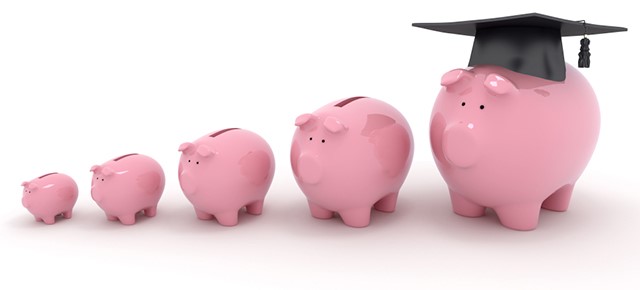 Other PhD Funding Sources
Funding Opportunities in France: The French Ministry of Higher Education and Research offers short-term employment contracts for students who pursue PhD programs.
The doctoral contract is offered for three years, and it is renewable for one more year. International students can make use of the Eiffel Excellence Scholarship. There is also an option to undertake a research project between institutions.
Funding Opportunities in Australia: In Australian universities, international students must pay their course fees or utilize scholarships to pay fees for their PhD programs. Citizens of Australia are not charged with course fees for their PhD programs but need to pay charges for student services and amenities fees as decided by the university.
Funding Opportunities in India: Scholarships and research grants are offered by the Indian government or by governments of other countries, especially for students from India. Scholarships are offered by public or private organizations. The National Centre for Biological Sciences provides grants for PhD students who pursue their research programs.
Funding Opportunities in New Zealand: In New Zealand universities, both international and local students who pursue PhD research programs pay the same amount of fees. Students are allowed to apply for scholarship programs available in their universities. Students can approach their supervisors for getting information on available funding programs. Students can apply for the International Doctoral Research Scholarships. Students can also apply for financial aid in funding bodies such as MacDiarmid Institute in New Zealand.