Graduation is the process of making a professional out of a student, ready to face the challenges of the concrete jungle. And this process is all good for the student but may end up as a heavy toll on their pockets. If the money was out of the equation, students could put their heads on more impending matters such as deadlines, assignments, classes and more importantly exams. Students are often under tons of pressure with thoughts about tuition fees, and the interest that has to be repaid back on getting a job of their choice. Full Ride Scholarships are the one stop solution to cover all the college costs.
Expenses incurred during college range not only from tuition and textbook, but varies around transportation, accommodation and living expenses as well. All these are together called the Cost of Attendance (CoA) which ranges over $200 grand. Full ride scholarships take care of the college CoA. Whilst scholarships are given based on academic performance, full ride scholarships are often based on the financial need. This is more helpful for students from low income families.
Get More Info About : Scholarships – Students Aid At The Hands Of Judging Committees
Sources of Scholarships
There are scholarships of different sorts to choose from based on the source of funds. Private scholarship programmes, Private Full Ride Scholarship Awards, Institutional merit-based scholarships, Institutional need-based financial aid are the most popular student applications. Students landing with a full ride scholarship are low at around 1:1000 ratio. As the chances are very few, you should never be discouraged from applying. The final criteria often stay solid with the student academic performance and the field of study. All the more, a backup plan would never hurt.
Schools or universities often have their own full ride scholarships that cover students of high academic proficiency or from low income backgrounds. While top colleges usually do not offer merit scholarships as they have strong studentship already, few award scholarships based on academic merits alone. There are schools that even offer funds for athletically shining candidates. Most competitive schools have the best financial aids, Harvard has one. Private colleges have generous funding programmes for students with high financial need that covers the entire CoA. Having the most decorated application for a college would definitely get the funds sorted out, especially if you are having merit in academic performance.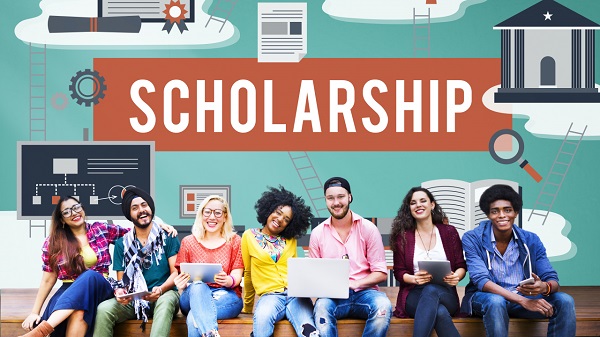 Winning A Scholarship
Applications decide whether the student is a strong one that deserves the scholarship or not. To come up as outstanding there are a few areas that need to be sparkled upon. If worked enough, it is sure to win a full ride scholarship from any of the funding sources. Start preparing for your scholarship application early in time. Try to be an outstanding student who takes initiatives, illustrates leadership qualities and displays roles of responsibility.
It would always help to apply with recommendation letters, and for that it is of utmost importance to have strong relationships with instructors and mentors. Taking part in community service proves your attitudes as an excellent student worth investing the funds in. Academic Excellence is one of the core characteristics sought after by colleges in case of providing financial support. Students with leadership skills always outshine in their field of study and this is another prospective that needs to be kept in mind. "Future is safe in the hands of good leaders", as wise men have stated before.
Business, politics, academics all play a role in shaping the leader for tomorrow. Invest in quality extracurricular activities that ensure your core is in good vibes. Funds often get allotted to students who are an addition to the community. Have your record of service to the community by participating in weekly tasks that add your value. Mentors provide you with the advice and guidance needed professionally, personally and academically. Having the best guides go in the long for improving yourselves. Teachers recommendations are treated as gold standard for measuring student credibility and this can be attained only by being on the good side of the instructors.
Participate in group activities, sports, support others and always display your good behaviour to shine out. Watch out for deadlines and be aware of scholarship applications and plan well in advance. Keep your applications ready by the end of junior year as the deadlines fall in the early senior year. Recommendation letters do need some time frame for preparation, keep this as a note when preparing the application and working towards the deadline.
Always Have A Backup Plan
Always have a backup plan. If you don't have the academic merits, or the financial need you applied for gets put away, do not be dismayed. There are a few work arounds to get some funds and sift through college. Research on smaller scholarship programmes, and try to get many to support your funding. Keeping an attitude to change, adapt and evolve is the best way to work your way through the application process and improve yourself during this course of time.