International Competitive Exams For Higher Studies
With tremendous opportunities for higher education around the world, more and more youngsters want to pursue their studies in reputed colleges or universities abroad. Aspiring students must meet their assigned academic standards to gain admissions to study in these universities. Competitive entrance exams conducted by these universities gain not only admissions but also scholarships that will provide financial aid to support their education.
Some of the popular entrance exams for studying abroad are GMAT, GRE, SAT, TOEFL, IELTS, LSAT and MCAT. Clearing these competitive exams is required for admission to reputed colleges and universities in popular countries across the world. The competitive exams are specific to education systems in the selected universities and countries. Competitive exams are standardized exams that are conducted every year to evaluate applicants who wish to continue their higher studies abroad.
Get More Info About : Distinguish Between IELTS, TOEFL And PTE
Popular International Competitive Exams
Following competitive exams help students to enrol in reputed universities abroad.
TOEFL: The TOEFL exam is held on weekends, throughout the year. The TOEFL exam is held on weekends in the centres in tier 2 and tier 3 cities and the metros. TOEFL exam scores are required for universities in Canada, the US, UK, New Zealand, and Australia.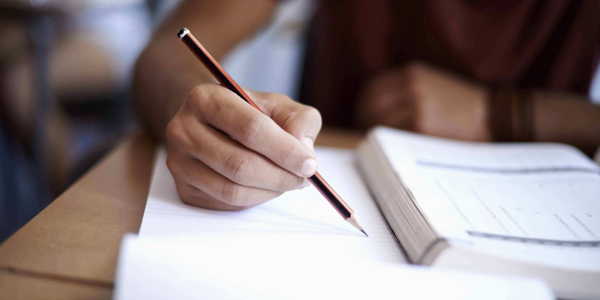 IELTS: The IELTS exam is an exam that is mandatory for Indians and students from the Commonwealth countries who are not native speakers for English. The IELTS exam is required not only for admission in the most reputed colleges and universities abroad but also to fulfil immigration requirements to certain countries. You can take IELTS exams in any recognized test centres after booking your slot for the exam.
GRE: The GRE is an examination popular among Indian students who aspire to pursue their higher studies in Canada and the USA. The GRE exam is required for admission to engineering and science courses in the USA.
GMAT: The GMAT exam scores are needed for admission in business colleges. GMAT scores range from 570 to 580. For admission in top-ranked institutes, a score of 700 is a must. GMAT tests are conducted in more than 500 locations across the world.
Other International Competitive Exams
SAT: To get admission at some universities in the USA, you need to clear the Scholastic Aptitude Test (SAT). The SAT exam is conducted by the College Board of the United States of America. Reasoning and Subject tests are conducted to check the applicant's knowledge in the chosen subject and proficiency in grammar and writing skills. The SAT exam is conducted seven times in a year on the first Saturdays of January, March, May, June, October, November, and December.
Other competitive exams to study abroad are LSAT and MCAT. These exams need to be taken to get admissions in medicine and law in the reputed educational institutions in the USA. MCAT, a multiple-choice test, is designed to evaluate the applicant's knowledge in the chosen subject and aptitude. The LSAT exam is conducted by the Law School Admission Council for students who want to have law as their career in Australia, Canada, and in the USA.