What IT Takes To Study Abroad
Studying abroad is a dream for many aspiring students and parents. By studying and working abroad, most parents believe that their child will have a bright future and good lifestyle. To get enrolled in top universities of the UK, US, Canada, China and other European countries is not an easy task. It involves a lot of process and comes with exorbitant fees and other additional expenses. The additional expenses include visa processing fee, tickets, food, daily and medical expenses. So, it is a big decision that needs to be thought through.
Scholarships come to aid for students and parents who are in financial distress. Make a general estimate of the total expense it is going to take for the entire program and stay. You need to get in touch with the college or university to get an idea about this. Also, getting to know a few alumni of the particular college will also help understand the challenges that await as you pursue education abroad. There are several national and international agencies who grant financial aid for the most qualified students. Scholarships are available for students who have completed 12th grade and under graduation. Whether you want to pursue post graduation or research, there are plenty of scholarships available for the eligible candidates.
Get More Info About : Top Seven Scholarships For International Students In The UK
Scholarships To Help Students
The most preferred destinations for studies are countries such as the United Kingdom, United States, China, Canada, Australia and Europe. It is the top and most popular destination for Indian students. A few top scholarships that help students pursue education in the United States are Fullbright Nehru Fellowships for post graduation, Tata Scholarship for undergraduate and Inlaks Scholarship for post graduation. The scholarships cover tuition fee, travel, food, medical and a living stipend to study at top universities in the USA. Fullbright scholarship requires students to have completed a four years bachelor's degree from an American college and three years work experience. Tata scholarships are available only for students who have secured admission to Cornell University.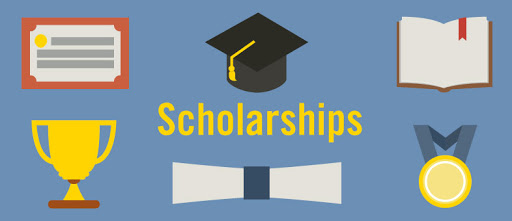 There are scholarships available solely for pursuing educational programs in the United Kingdom. Commonwealth scholarship and fellowship for post graduation, Vice Chancellor's International Scholarships for both undergraduate and postgraduate courses and Chevening Scholarship for post graduation are to name the few. The Commonwealth Scholarship is for Indian students who have secured 65% in their undergraduate program from a reputed Indian university. Vice Chancellor's International Scholarship is available for students who have secured admission to NewCastle University for both undergraduate and postgraduate courses. Chevening Scholarship is a UK government initiative. Students who have completed undergraduate and given two years work experience are eligible to apply. All these scholarships cover tuition fee, economy return tickets and other living expenses.
The Chevening Scholarship offers 65 scholarships for Indian candidates every year. Whereas the Vice Chancellor's International Scholarship has 255 seats overall and it grants £3000 for one year towards tuition fee. NewCastle University considers only international students for the scholarship and all international students are automatically eligible without any application. Scholarships cover any graduate or post graduate degrees in any stream. It could be arts, science, engineering, law, public administration and medicine. Most of the scholarships have eligibility criteria and tests to get the final list of students.
Other Scholarships
Chinese government offers scholarships through the India China Cultural Exchange Program for undergraduate, postgraduate and doctoral programs offered in any university in China. Eligibility criteria include knowledge of Chinese language and minimum 60% in their last qualification. The number of scholarships given depends on the universities and colleges in China. Inlaks Scholarship covers universities and colleges of European countries and the United Kingdom as well. The European Union funds Erasmus Mundus Scholarships for master's and doctoral courses. The scholarship covers around 116 master courses and 29 doctoral courses. The scholarships are awarded to all eligible candidates who have chosen to attend master's or doctorate courses under Erasmus Mundus Joint Programme.
Canada is another popular destination preferred by Indians for education. The most popular scholarship among Indian citizens is the UBC International Leader of Tomorrow conferred by University of British Columbia. The scholarship is for non Canadians who are ready to pursue an undergraduate degree in the university. The student should have met the English language criteria and also demonstrate financial stability for the program.
Most of the scholarship programs offer financial aid based on need basis. An expert committee analyzes all details and makes a list of students eligible for the scholarship. The scholarships cover most of the living expenses and tuition fees. This is a great opportunity for students and parents to pursue high quality education abroad. Dream sky high, aim for the best. Make use of these scholarships and create a better future and lifestyle.